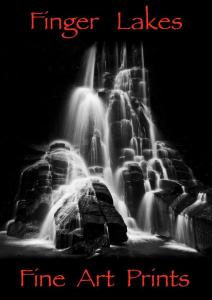 Michele Steffey is pleased to announce a showing of fine art photography prints, including the popular "Finger Lakes Morning", at Six Mile Creek Vineyards in Ithaca, NY.

Michele Steffey's photographic prints often exhibit a textural quality. She strives for her images to be evocative, to convey depth, as well as to be representative of the time and place in which they were made. Her images may be viewed online at michele-steffey.artistwebsites.com.

"I am thrilled to have the opportunity to show my work at Six Mile Creek Vineyards" said Steffey.

Works to be exhibited include
"Finger Lakes Morning"
"Solitude"
"Ludlowville Falls In Autumn"
"Autumn Fields"
"Autumn In The Vineyard"
"Stone Bridge In Autumn II"

Show dates: November 22, 2013 - January 5, 2014
Mon - Fri: 11 - 6
Sat: 10 - 6
Sun: 11 - 5

Six Mile Creek Vineyards
1551 Slaterville Road (Rte 79)
Ithaca, NY...